Product/Brand Design
Great products don't always succeed unless there is a compelling, differentiating feature set, architecture and messages that will resonate with a large segment of prospects.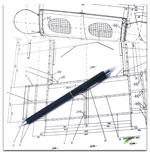 TechVentive has worked with small startups to 'find their voice' in crowded technology markets. We've also helped larger technology firms refine their message, product capabilities and value proposition for new, enhanced and acquired products.
How do we do it? TechVentive possesses a proprietary database of the top 3700 technology buyers globally. We understand which firms are more likely to embrace leading-edge technology solutions or wait until products are well down their product life cycle before buying. We also possess a significant amount of psychographic data regarding CEOs, CIOs, CFOs and other top executives. We try to predict which types of buyers, in which industries, by title are most inclined to want your solutions.
To supplement our pre-existing intellectual property, we also conduct client specific primary research. We have conducted scores of one-on-one interviews, ran focus groups, tested new messaging and product features with prospective buyers, etc. We transfer this knowledge to you so that your entire Sales and Marketing team better understands prospects and is better equipped to win more deals.
Noteworthy example: One client was very frustrated that too many of its prospects could not differentiate between its firm and its competitors. TechVentive developed a specialized Buyers Guide for prospects that helped prospects make a smart purchasing decision and encouraged them to look carefully at several market differentiators. This 90+ page book helped prospective buyers logically sort through a confused market and identify the most important capabilities they needed. Many unsuitable prospects quickly self-selected out of deals; but, overall, conversion rates skyrocketed and record new sales bookings occurred.