Visibility
Transparency is often a desired capability in many technologies; however, solutions that are invisible to prospects are quite undesirable to investors, Sales professionals and the firms who deploy them. Prospects usually buy from:
firms that have compelling products and value propositions
current or future market leaders/winners
thought leaders, innovators and inventors
firms with staying power
Highly visible solutions provide an implicit assurance to prospective buyers. Prospects become buyers when they are:
confident that others have used this solution successfully
value will be delivered
fully aware of the solution's capabilities and upside
familiar with the thinking and thinkers behind the solution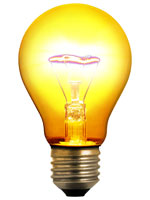 TechVentive provides the connection between a great solution and its market visibility needs. We have developed numerous executive thought leadership pieces, ROI calculators, point of view papers, press releases, sales enablement materials and much, much more. Whether you need a little help or an entire campaign's assistance, we can deliver.
Noteworthy example: When one of our clients needed to make their software sales collateral less function/ feature oriented and more CXO focused. Since they already possessed many product brochures, we developed a special publication aimed specifically for CXOs. We incorporated specific sections for specific executive types and we wrote each section in the voice of these prospective buyers. Our client reaped the benefits of this thought leadership tool many times over.